Sunday. Almost like a summers day. Tula helped me in the garden, digging. Lots of butterflies out in the sun already. Found some yummy weeds (leaves and flowers of daisies and tiny ground elder leaves)and had in the salad for lunch. Today we saw the first wood anemones flowering in the garden. Another first class sign of spring.
Reminds me of the nice pictures Per Ranung took about a year ago: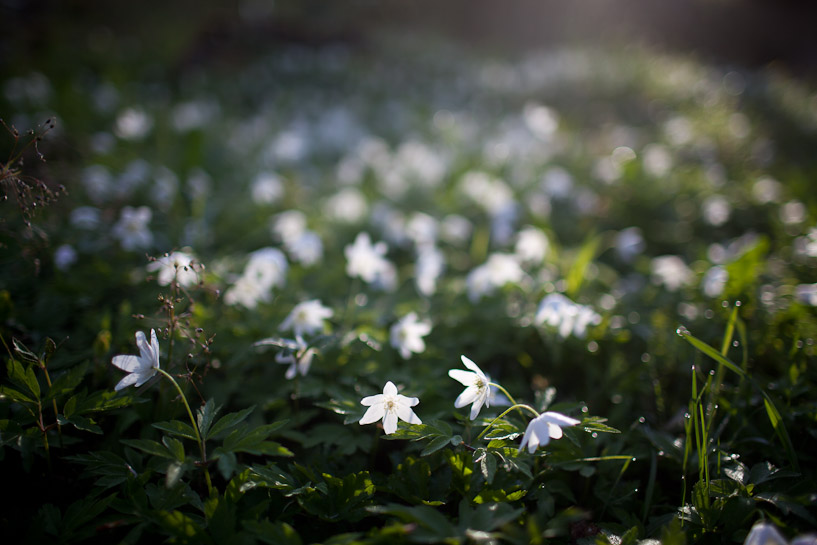 Spring is early this year – already high time to gather birch sap (see how-to-do instructions from last spring). About a week earlier than last year!
Here is another of Per Ranungs photos, interior of the wolf cot: