Skutt means "bounce" and is the name of one of our calves. The other calf is a little lady called Bonny.
Skutt bounced around the first thing he did when he was born (that is why he is called Skutt)- but got really bad after some hours and was close to die. He got drip-feed, got antibiotics and vitamins, we had to milk his mum and bottlefeed him as he was to weak. But he finally recovered and now is the strongest healthiest little bull calf again :)
When we let them out yesterday he was running back and forwards through the pasture non stop – pure happiness, energy and freedom. Here he is in action: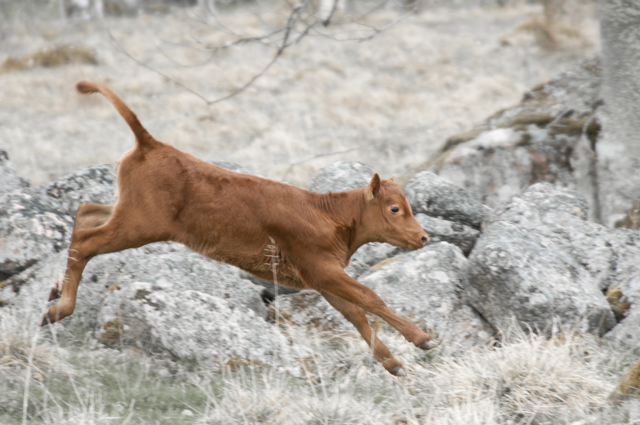 PS: Just read it is not happiness but stress that makes them bounce around when you let them out. What a strange statement I must say!!!
They should come here and look at the lambs and calves playing around – just having so much fun!