It turned out that this company visiting us also were a bunch of great(chorus)singers, so the day before I asked them if they could "sing" us Astrid Lindgrens´s Ronia the Robber's Daughter – song. And so they did :)
I wished we could have that as a welcome song for all our guests in the wood hermitage.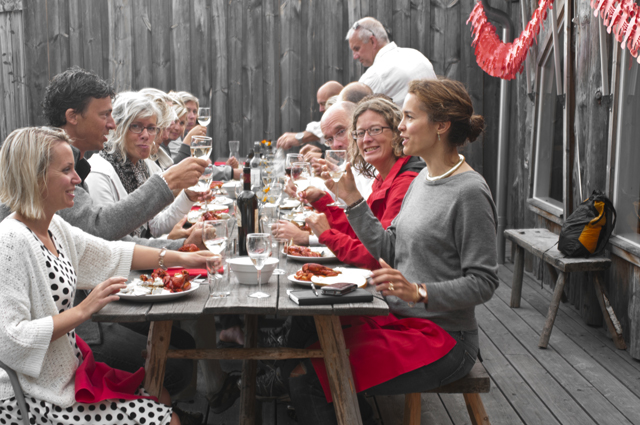 Listen to and watch this link if you don´t know which song I mean.