After the crayfish dinner our guests from Holmen need to get a cup of coffee. But: They are not allowed to use anything else but wooden sticks. No matches, no lighter…
See if they can do it?!
Looks like great teamwork here.
We need to get a fire going before sunset …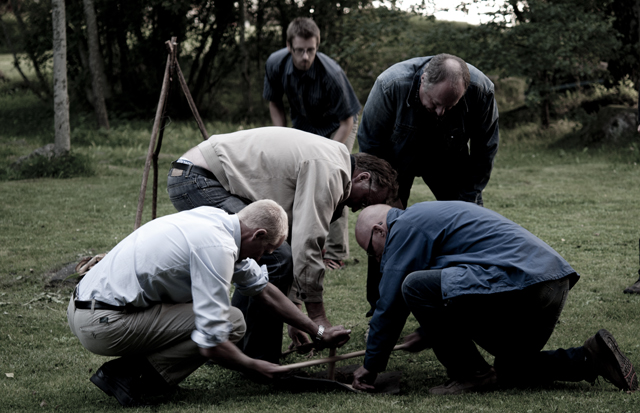 It is quickly getting darker and darker…
Tree for firemaking and food. We use the inner bark of pinus sylvestris for a delicious bark bread to go with the coffee. Someone here seems to have a good hand with baking and is preparing the dough and the chapatis. Looks perfect.
Finally pitch black and so is the coffee  :)